To administer the CMA Exam, the IMA partners with Prometric, which has physical testing centers throughout the world. Educational Testing Services, Prometric's parent company, administers many common computer-based exams such as the GRE and TOEFL. What sets Prometric apart, as you'll see, is the level of security and verification required for exam candidates.
Where Is Your Testing Center?
This should come as no surprise, but you need to know exactly where your assigned testing center is and how to get there (in good and bad traffic). Use this locator tool to find your testing center.
Arrive 30 Minutes Prior to Your Exam Time
Your Prometric testing center will likely be a small office space located in a nondescript business park or strip mall. Arrive at least half an hour before your scheduled exam time. You will need this time.
Check in with the TCA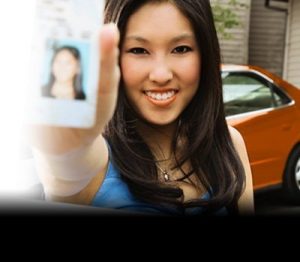 First, check in with the Testing Center Administrator, or TCA, when you arrive. They'll check your ID and physically look to see that the picture matches your appearance. The IMA requires you present either:
A valid international passport

Or two (2) forms of ID, including a valid government-issued photo ID (e.g. a driver's license)
There is no leeway on this requirement so ensure you have these documents in hand.
Stow Your Stuff
You will be issued a key to a numbered locker. You are required to stow all of your belongings in the locker for the duration of the exam. This includes::
All books, notes, pens and pencils.

Laptops, cell phones (even dumb phones) and tablets

Personal keys, wallet, money, etc.

Jackets, hats and other secondary clothing.
You may be allowed to wear a sweater or layers if you are concerned about being cold, but it is up to the TCA's discretion.
ID Verification
Now, the TCA will go through Prometric's thorough verification process to ensure you are who you claim to be. Prometric's fingerprint verification processSteps in this process may include:
The TCA will take your picture with a digital camera. Your picture will be stored with your account.
Your government-issued forms of ID will be scanned/swiped for validation and your personal information will be entered into your profile.
You will be asked to provide up to six different fingerprint scans, all of which will be combined to create a unique biometric ID for you to use when you log in and log out of one of Prometric's testing centers (remember, there is a Part 2 of the CMA Exam).
Physical Check
Next, the TCA will ask that you turn out all of your pockets to show you are taking nothing into the testing environment. They will then wave a handheld metal detector over your body to ensure you are not carrying any electronics or metal objects. This scan has no ill health effects and is completely safe. Do know that a TCA will not place their hands on your body in any way.