Industry Recognized Platform
Geared towards your learning style, our platform won the 2021 SIIA CODiE award, the only peer-recognized program honoring education products.

America's Most Trusted Company
For over 200 years, we have been helping learners develop the skills and knowledge needed for their success. We are honored to be recognized as America's MOST trusted company in 2022 by Newsweek.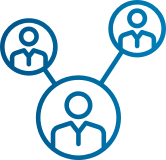 Acclaimed and Experienced Instructors
Our team of highly accredited instructors are invested in your success.
They helped design our study materials and bring to life our virtual classes and webinars.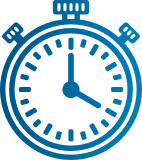 Higher Pass Rates
Up to nine out of ten people pass their exams with Wiley. We've helped nearly a million candidates pass their professional exams, and we'll do the same for you.
"Wiley CPAexcel provides all material and an unbelievable way to prep for the exam. If you use Wiley consistently, you will pass."
Barbara Johnson
Wiley CPAexcel Customer
"I would definitely recommend using Wiley CMAexcel to anyone planning on becoming a CMA, especially for IMA members who can take advantage of the member discount."
Jordan Hall
Wiley CMAexcel Customer
"I used the competitor for level two and failed twice. I decided to switch to Wiley and ended up finishing above the 90th percentile for Level 2 and Level 3 in back to back years. It was an incredible transition."
Ken Ambrogi
Wiley's CFA Program Exam Review Customer
"The practice questions mirrored what the actual CPA exam felt like. I was able to pass all the CPA exams on the first try by going through all the lessons and doing every practice question."
Austin Fields
Wiley CPAexcel Customer
"The content found in Wiley's CMAexcel Review Course is both comprehensive and precise. The online test bank gives you the required confidence before appearing for the exams! I referred to Wiley for my CMA preparation and cleared both the parts in the 1st attempt."
Dhaval Kadakia
Wiley CMAexcel Customer
"Wiley CPAexcel provided me with the ability to study up to date material, which greatly impacted my preparation with the updates to the CPA exam."
LaQuita Kazee
Wiley CPAexcel Customer
"The material is well written and well organized. It doesn't miss a single point and it's easy to understand. I had spent so much time studying other material…"
Siddiq Shabir
Wiley's CFA Program Exam Review Customer
Partner With Us
Create opportunities for your staff with advanced professional certification.
CFA Institute does not endorse, promote, or warrant the accuracy or quality of the products or services offered by UWorld. CFA, CFA Charter, and CFA Program are trademarks owned by CFA Institute.