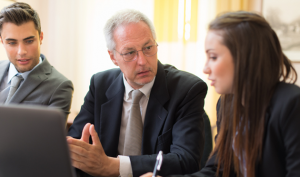 Have you ever thought about becoming a CMA (Certified Management Accountant)? CMA certification can help you advance your career, earn more money, and gain a host of in-demand skills. Want to know if this is the right path for you?
To help you gauge whether CMA certification is a good option for you, Wiley CMAexcel hosted a one-hour webinar to detail what CMA certification is, what it can do for your career, and how best to tackle the CMA exam.
Topics discussed in the webinar include:
What CMA certification is, how it's bestowed and where it's recognized

How earning your CMA can advance your career

Current salary expectations and job outlooks for CMAs

The basic process and requirements for completing certification

General costs and fees associated with earning and maintaining certification

How the CMA Exam is broken down and what to expect

Winning study strategies and recommendations for review materials
The last 10-15 minutes of the webinar was devoted to answering questions from the audience.
Register now to view a recording of this webinar on-demand.
NOTE: This webinar is not eligible for CPE credits.
Session Speakers

Monte Swain, PhD, CPA, CMA, CGMA Professor, Brigham Young University
Monte Swain is the Deloitte Professor in the School of Accountancy at Brigham Young University. Since graduating from Michigan State University in 1991, he has researched and taught management accounting at Brigham Young University. Professor Swain has been the recipient of a number of teaching awards at both BYU and MSU. He is passionate about helping students and professionals pass the CMA exam as one of the lead authors and instructors for Wiley CMAexcel.
Denise Probert, CPA, CGMA and Director of Curriculum at Wiley
Denise is responsible for all curriculum development and academic instruction for Wiley's accounting exam prep products. She has over 20 years' experience teaching accounting at the university level.