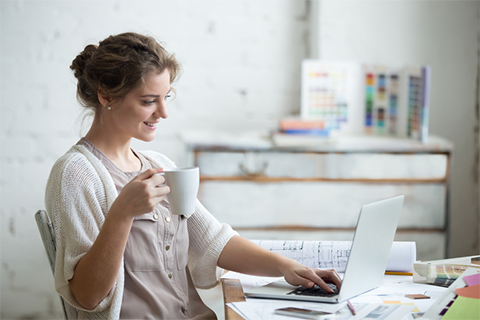 By Stephanie Ng, CPA
Author of How To Pass the CPA Exam and IPassTheCPAExam.com
It is inevitable that you will get anxious, nervous, and restless during the CPA Exam preparation. Therefore, it is important to learn how to control the stress level and better yet, transform this negative force into positive energy. Before you take on this fight, you have to understand the enemy. Where exactly does your stress come from? 
1. Stress from the Exam
The Fear of Not Having Enough time to Study The Wiley CPAexcel Exam Planner will walk you through every step of the planning process. Try it out for free with a 14-day trial.

The Fear of Underpreparing for the Exam There are parts of the exam for which you can never fully prepare, but every candidate is in the same situation and you are in no way worse off than anyone else. If you pick good study materials, work on most of the practice questions, and learn from your mistakes, you can be well prepared. Tell yourself that you are well prepared—confidence is a big part of passing success.
The Fear of Failing the Exam We discussed how we can avoid worrying about something that is out of our control—and this is one of them. Turn your fear into action, do what you can in the preparation, face the challenge, and wait for the result.
2. Stress from the Family
Many candidates did not realize the level of stress they get from the family. It can be a combination of:
The guilt of not spending enough time with the family
The fear of not getting their support and understanding
The anxiety of letting them down if you fail
The bottom line is, your family cares, and they want to help. Instead of alienating yourself and creating issues with the isolation, you should embrace their kindness and make good use of their support to achieve your goal.
Bring Your Family in as Valuable Contributors in Your Planning Phase It is best if you can draw them in at the very beginning of exam preparation. I recommend that you hold a family meeting to explain how important the CPA qualification is to you, and how the family can help you achieve this goal by mapping out a study plan together. 
You can then discuss how you want to allocate time for your study, and brainstorm ideas on how to get this done. Your family members will most likely volunteer to share some of your household chores, and they may have other interesting ideas to help create more time for your studies. 
During the brainstorming session, your family members will have a better understanding of the CPA Exam and how much you need to go through to get this done.
Enroll Your Family as Study Buddies Now that you have created a road map as team members, why not ask them to be your study buddies? I do not mean enrolling them in accounting classes, but having them around to cheer you up would be a great way to start. I considered my daughter an important "project buddy" when I wrote this book. One day, I woke up early to work on the book when the rest of the family was still sleeping—or so I thought. My daughter came in, holding a tray with a piece of sandwich and a glass of milk, and leaned forward, "You are on page 88? Good job!" Is she not the best buddy I could ever find? 
My mother‐in‐law cannot read English and had little idea about what I was writing, but she stopped by every Sunday to prepare dinner and wash the dishes for us. My husband is the managing director at his company but he made an effort to come home earlier or work at home to take care of the kids.
Stay Committed to Get Respect Now that you are asking your family to sacrifice in some way or another, make sure that you are committed to the exam. It is not cool to be seen checking your Facebook when you are supposed to be working on the practice questions. When you make plans to get up early but end up snoozing away, it is hard to get the respect and support from the rest of your family.
Lower Your Expectations In the coming months, you will be contributing less as a member of the family. It is understandable that you should expect less. Has your wife not ironed your shirt? Chances are that you forgot to vacuum the floor for a month now that you spend day and night studying. Your child did not do well on his test? You do not know if you can pass your own exam!
Be Considerate of Their Reactions There will be days when your family looks uncaring when you crave their support. As you go through your own emotional ups and downs during the preparation, your family will inevitably be affected. If they look uncaring or even frustrated, it is totally understandable. Similarly, do not get stressed out because you do not want to let them down in case you fail. After all, it is your exam and it is pursued your own achievement.
Show Your Appreciation from Time to Time Be thankful when family members make the effort to help you. It can be as simple as a cheerful thank you, a hug, and a smile. It can also be something thoughtful. For example, when you draft the study plan, you can suggest how the family can do something fun together after the exam. A pleasant surprise would be nice, too. I planned to send a hand- written thank you card to each member of my family after finishing this book. What can you do after your exam?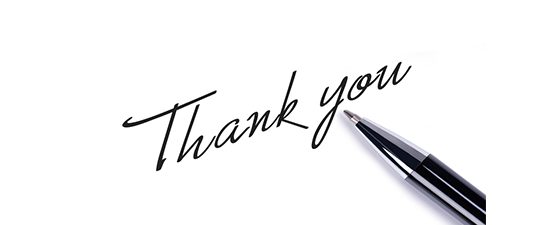 3. Stress from Friends
Taking the CPA Exam means less personal time, including time with your friends. You may worry about losing touch, misunderstanding, and how your friends may think of you in case you fail the exam.
Share Your Plans Your friends may not be accountants and they may have difficulty understanding the importance of the CPA Exam. For close friends with whom you meet regularly, you should spend the time and tell them about your goals and why this is important for you and your career. Unlike your family, there will be fewer opportunities for them to be helpful but you can certainly brainstorm for ideas. For friends you see regularly, choose to take no action until you find a time to meet with them, which will likely be after the exam.
Announce Your Plan on Social Media If you do want to keep all your friends updated, the most efficient way is to announce your plan on social media. Tell them that you need to prepare for a big professional exam and it will be harder to get in touch in the next few months.
I am too busy to maintain an active personal social media account, but I connect with my friends by sending out an annual e‐newsletter. You may consider doing something similar by emailing a personal note to tell your friends about your latest "project."
Be Considerate and Show Gratitude If you are contributing less to the friendship, you can expect less from the friendship during this time. Do not expect your friends to call you every day to cheer you up; do not overreact if they do not seem to care. In most cases, your friends may simply want to leave you alone so you can focus on your studies. They will be happy to hang out with you again once you are ready, after the exam.
A few close friends may bend over backward and care about you as much as your family does. Be expressively thankful to these buddies and put them back on your priority list immediately after the exam.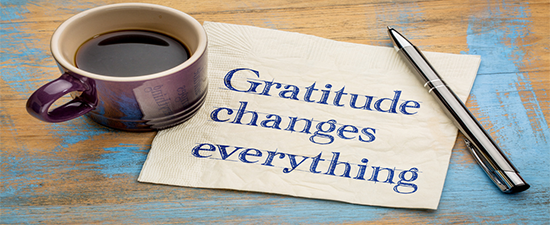 4. Stress from Your Boss and Colleagues
The stress from the workplace can be quite complicated. If you work in public accounting and you are expected to work toward your CPA, then the stress comes from the expectation of your supervisor and peer pressure from your colleagues, who may also be taking the exam around the same time. However, if you do not work in public accounting, your stress may come from a completely different source.
Expectation from Supervisor If you work in public accounting, your supervisor will most likely be a CPA. Having such a supervisor can be a double-edged sword: On one hand, he or she should fully understand the stress you are going through and may even lend a hand by assigning fewer work projects or allowing you to take paid leaves for the study. On the other hand, he or she may give you the challenge to pass the four sections on the first try or to complete the exam within a certain number of months, all of which will add unnecessary pressure on your part.
My suggestion is to take it easy. You take the exam for your own career development, not for the boss. If you meet the challenge, take it as a bonus.
For the same reason, do not expect your supervisor to give you less work because you are going through the exam.
Peer Pressure from Colleagues You may be taking the exam around the same time as colleagues. They can be your study buddies, supporting each other and passing the exam together. In a less perfect and probably more realistic scenario, this situation could be a competition in disguise—what will happen if everyone but you passes the exam? Bosses tend to make unhelpful comments on how the CPA Exam has become so much easier since his time, and annoying colleagues may brag how that "CPA thing" is a piece of cake. There is little truth in these claims. Stay calm, stick to your own plan, and work toward your own success.
Do not expect your coworkers to be understanding or even expect them to share your workload. You must devote time outside of work for studying and get emotional support from your family and friends instead.
If you do work in accounting but your supervisor is not a CPA, be careful. This person may see you as a threat instead of a more valuable member of the firm. Keep a low profile and study at home instead of making your exam preparation the talk of the day in the office and potentially embarrassing your boss.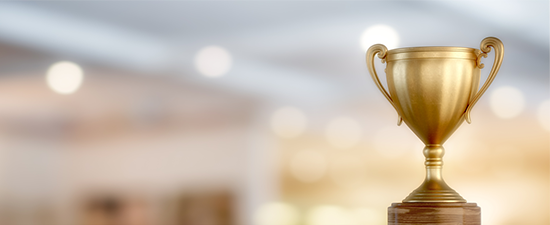 About the Author
Stephanie Ng, CPA, is the author of the book How To Pass the CPA Exam, published by Wiley, and owner/author  of IPassTheCPAExam.com.
After a few years in banking, she went to work in a Finance Department specializing in internal corporate finance. Her new boss gave her a challenge: pass the CPA exam in one go within the year.  As a non-accounting major with a full-time job, this sounded daunting. She did it, and now shares her advice and experience with CPA candidates around the world.