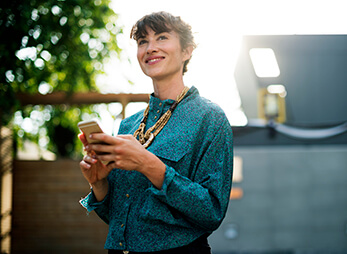 PMBOK® Guide 6th Edition: What You Need to Know
The PMP exam is changing on March 26, 2018. If you scheduled your exam on March 26 or later, you'll receive an updated version of the PMP exam that references the PMBOK® Guide 6th Edition. To get ready for this change, we've prepared a quick guide to the most important changes.
Why is the PMBOK® Guide Changing?
You might be wondering why exactly the PMBOK® Guide is changing at all. There are a few reasons for the change. First, the Project Management Institute (PMI) is committed to keeping up with industry changes and that includes PMBOK® Guide updates. Second, the PMBOK ® Guide is accredited by the American National Standards Institute (ANSI). To maintain that status, updates are required every four to five years.
What does this change mean to your PMP exam studies? In the space of this article, I cannot provide a line by line commentary on what's changed and I doubt that you want that either. Instead, you will find a discussion of the major changes.
The Role of the Project Manager.
This new section talks all about you–the project manager! – and how you lead the project to success. This is a welcome change. Responsibilities and issues covered include:
The Project Manager's Sphere of Influence. A helpful discussion of the various roles played by project managers (e.g. interaction with the project team is one role while another role is interaction with suppliers and end users)
 Project Manager Competencies. This section formally codifies the "PMI Talent Triangle" to the document which already governs professional development. To achieve success, project managers require competency in leadership, technical project management and strategic and business management. You will also find a discussion of different leadership styles and specific skills associated with each competency.
 Performing Integration. An individual project contributor tends to be concerned with their part of the work only. In contrast, a successful project manager is responsible to integrate everything on the project. This viewpoint is especially critical when you consider planning and change management.
At the end of your PMP exam studies, what if you find that some of your competencies are less well developed? There's a simple solution. Let's say that you are weak in the leadership skills you need to get promoted. Work with your manager to identify specific skill gaps and then pursue development activities to build that skill. The best part? You may be able to claim "PDU" (professional development units) for pursuing those leadership skills.
Increased Emphasis on Agile
Agile is here to stay! That's a key message from PMBOK® Guide 6th Edition. The word "agile" appears hundreds of times throughout the document. For example, you will see "agile software development" mentioned as an enterprise environmental factor. The PMBOK® Guide also discusses how to tailor its guidance for agile – such as reducing upfront time spent on scope development.
For additional insight on agile, make sure you consult the following resources:
• Manifesto for Agile Software Development. This 2001 document serves as a key expression of agile values.
• Agile Certified Practitioner (PMI-ACP). In 2011, PMI introduced an agile certification for those who want to specialize in this approach.
• Agile Alliance. This non-profit organization is focused on supporting people who practice agile. If you're interested in meeting other agile practitioner's, this is the place to be.
Additional Key Changes
Beyond those big-picture changes noted above, the revision process introduced a wide variety of smaller changes. Here are a few to be aware of:
• Project Integration Management. New process added called "Manage Project Knowledge," which covers spreading lessons learned and similar insights throughout the organization.
• Project Scope Management. Emphasizes the distinct roles of the project manager and the business analyst. This development makes sense since PMI has recently developed standards and certifications related to business analysis.
• Project Quality Management. A revised concept introduced called "Manage Quality" which replaces "Perform Quality Assurance." I like this change since it removes an area of confusion from the quality section of the PMBOK® Guide.
• Project Communications Management. This knowledge area now draws a distinction between "communication" (i.e. the activity one engages in) and "communications" (i.e. specific artifacts and documents such as a project newsletter)
• Project Risk Management. Multiple changes to this knowledge area including the introduction of overall project risk which is distinct from specific events. Further, the PMBOK® Guide now recognizes "escalate" as an appropriate risk response.
• Project Procurement Management. Historically, this section was heavily based on American approaches to contracts and related business activities. This section now reflects a more international approach.
• Project Stakeholder Management. In many projects, winning the support of stakeholders is often a direct or implied goal. Therefore, it will come as no surprise that PMI now emphasizes "stakeholder engagement" in this knowledge area. After all, you cannot really control or manage your stakeholders!
• Knowledge Area Renaming. This is a key change to keep in mind if you are already familiar with the older version of the PMBOK® Guide. Project Time Management will now be known as "Project Schedule Management." In addition, "Project Human Resource Management" has been broadened to "Project Resource Management."
Should You Read the PMBOK® Guide to Pass the Exam?
Without a doubt, the PMBOK® Guide is a key document for the exam. The language and concepts of the guide directly translate to the exam room. There's just one problem…
If you open the actual document as a PDF, you will notice it is nearly one thousand pages in length. Further, the PMBOK® Guide is written as a technical standard so it may be tough to stay focused on it. Reading the entire document cover to cover is a daunting task! To augment your PMP exam studies further, it is helpful to use an external resource.
We've Taken Care of It
NOTE:Wiley's PMP Exam Review products have been updated to take account of all the changes to the PMBOK Guide®. Rest assured that you will have access to study materials that are fully aligned with the new version.