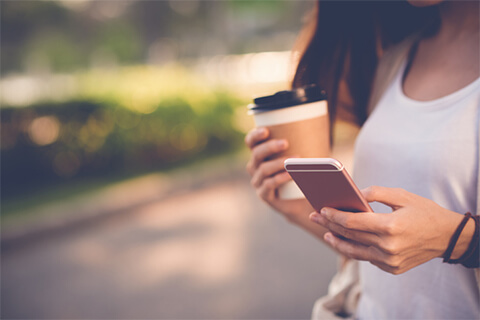 Life is busy and filled with an overwhelming amount of options. With all this noise, finding what you need can sometimes be challenging. And in a world of this much choice, having a familiar place to study, especially when you're on the go, is key to effective learning.
Today we are launching our new Wiley Efficient Learning CFA® Mobile App which will include access to all CFA review courses including Platinum, Gold, Silver and Self Study courses plus our Test Bank. Whether you are studying for the Level I, II or III exam, with access on the go you'll be able to study for exam success anytime, anywhere.
To start using CFA Exam Review within the Wiley Efficient Learning app, go to the app store or update your existing app.
Log in with your course credentials or retrieve your login information here.
Not a CFA Excel Review course customer? Test drive Wiley's CFA Exam Review FREE for 24-hours. Once registered, install the CFA mobile app on your device and log in with your new account credentials.

Your One Place to Access Offline Videos, Test Bank Questions, Video Lessons and Flash Cards
Access a ton of great features with the CFA Exam Review mobile app:
90+ hours of video lectures available to stream or download (50+ hours on Level III)
Thousands of CFA Exam practice questions with detailed answers (4,000 Level I; 1,500+ Level II; Level III Test Bank)
Content that's perfectly aligned and in sync to the full online course
Study online or offline
Available on iOS and Android
All Wiley Efficient Learning products accessible via one app
Enjoy–and thanks for being a CFA Exam Review customer. If you have any questions, please don't hesitate to contact us for assistance.