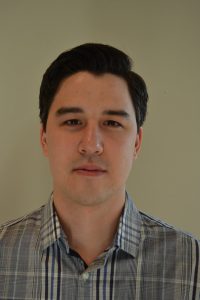 "I guess you could say that I take after my grandfather," he says. "I'm sort of following in his footsteps."
Britton's grandfather began his career in public accounting, eventually crossing over to private industry where he served as a CFO. "He did a lot of things I would eventually want to do," says Britton from his home in Provo, Utah. "I've been told that we have similarly analytical minds. He was into auditing and managerial accounting before he retired, and interestingly enough, I'm very interested in auditing right now."
As Britton prepares for his career, he'll be preparing for both the CPA and CMA exams, in that order. Britton plans to lean on both IMA, who offered him a valuable scholarship, and Wiley, a market leader in test prep and professional networking designed to help young professionals like him.
"The CMA scholarship really helped, and I'm grateful to the organization. I really look forward to becoming more and more involved as I get established professionally."
Preparing for Success
To help him prepare for those professional inroads, Britton has chosen Wiley as his prep partner. "We used Wiley textbooks in college, and I have a good feeling about the quality they'll provide me when it's time to take the exams. We also did quite a bit of work with the video instruction on topics like cost accounting and advanced managerial accounting. I'm really pleased with how it was designed. It was very helpful."
The Wiley CMA Exam Review videos featured marquee instructor Steve Smith, CMA and Associate Professor at BYU. "Professor Smith was excellent," says Britton. "He helped me understand everything before the exams that I had in that particular class, so I'm assuming he'll be excellent as I begin studying for the CMA."
A New Generation of CMA
Like the best professional accounting organizations, IMA holds tremendous benefits in store for Britton and others like him. "I really look forward to getting involved in the IMA, on committees and things," he says. "I believe the exposure and the networking is essential, not just for my career, but being able to consult with other financial professionals on challenging issues."
As it stands, Britton is looking ahead to the satisfying challenge of working for one of the Big Four accounting firms, and not only because the work will be very similar to the work of his grandfather, but because he enjoys it. "Tax was fine, but I really enjoy auditing. I appreciate how it's like a puzzle that needs to be solved."
Auditing is also by its very nature a more gregarious field. "Much of auditing is done through teams," he says, "and it relies less on that isolated work that you normally associate with accounting."
All of this will happen in due time, as Britton makes his way through the challenges posed by graduation, a new job, and a healthy battery of exams.
"There's a lot to look forward to," Britton says with hope. "I'm just getting started, so it'll be interesting to see, with a lot of work ahead, where it'll all go."
Britton decided that Wiley gave him the best chance to succeed, and he was right. But see for yourself!