As an instructor, you are always looking for new methods to engage your students and provide the tools they need for success beyond the classroom. And because the accounting and finance industries value advanced professional certifications like the CPA or CFA, many of your learners will need the skills and knowledge to pass high-stakes exams upon graduation.
How can you ensure your students are successful:
• Synthesizing important concepts in class?
• Developing competencies to enter the workforce career-ready?
• Building the knowledge to earn their CPA or CFA?
As students expect more from their university programs—high graduation rates and even higher post-academic employment rates, these three objectives feel more important than ever before. One technique many instructors are finding success in is incorporating exam preparation material directly into their courses.

In recent interviews, finance instructors shared that utilizing exam preparation material provided them:
1. More academic integrity in an increasingly virtual learning environment.
2. A quality source of homework and test questions.
3. An easier way to remediate various learning curves in their classrooms.
Even with the knowledge that not every student would go on to take a certification exam, they found that learners understood the immense value of studying materials connected directly to their chosen career paths.
Exam Preparation Material in Class – The Student Perspective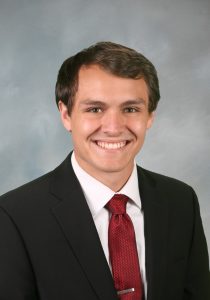 To better understand the positive impact from the student perspective, we spoke with Michael Rziha, a recent graduate of Benedictine College in Kansas. Michael went from using exam preparation material to supplement textbooks in the undergraduate classroom to passing all four sections of the CPA exam with Wiley – just seven months after graduation.
Higher Grades and Better Class Performance with Exam Preparation
Michael started using Wiley CPA Exam Review materials to supplement assigned readings from his required textbook when taking a challenging auditing class. He felt that between class sessions and the assigned textbook, he didn't have the resources required to truly grasp the concepts he'd need in his career.
"That's when I really started using the Wiley material—I'm taking these tests, I'm not getting anything out of this textbook, and I've got this excellent study material with practice questions built for passing this class…so I'm going to use it," Michael says.
As a Wiley Campus Ambassador, Michael received free access to Wiley CPA Exam Review content alongside his university coursework. While initially, the access was simply nice to have, it soon became essential to his studies.
"I transitioned hard into using my Wiley materials. Once I did that, the class really turned around. It started off pretty rough, but then it got a lot better as I started learning the right things and taking helpful multiple-choice tests with Wiley," he adds.
A Deeper Understanding of Difficult Concepts
When it comes to succeeding in a difficult accounting or finance class, learners must recognize their weaker areas and take steps to remediate them with or without help from their instructors.
When his professor covered complex topics in class, Michael quickly realized he needed some extra support. That's when he turned to Wiley CPA Exam Review courseware, which provided assets like practice questions and videos he could use to reinforce what was discussed in class.
"Wiley CPA [Exam Review] provides a good supplement to go with what the professor is teaching in class. If you're confused, you can go watch a video in the Wiley prep material—and it has specific practice questions for each of [the sections]."
Michael also suggests students take the CPA practice exams after each section. He found the questions to be challenging, but that they helped him comprehend and retain the material even after entering the workforce.
A Seamless Study Experience Unique to Your University
While the classes you teach are meant to challenge your students, with exam preparation material, they don't have to face those challenges alone. Seamless integration of Wiley CPA Exam Review content into your university's Learning Management System (LMS) allows exam prep material to serve as a supportive extension of your class time that meets learners where they are.
"It's easy to use since students have access to everything in one place," Michael says. "Also, if they have questions about certain [concepts] or are going back to study for tests, it is really useful material."
Built into the environment your students are already accustomed to, the content is customized to complement your curriculum and draw strong connections between real professional exam material and university coursework.
Add Unique Value to Your Accounting or Finance Program
While integrating exam preparation content into your accounting or finance curriculum can help your current students succeed, doing so will also attract new learners from all over the world to your university.
An increasing number of global students deciding to pursue professional certifications as early as permitted by official exam providers has created strong demand for blended university curricula designed to:
1. Promote success and comprehension in the classroom.
2. Produce competitive and competent members of the workforce.
3. Help learners pass high-stakes certification exams as efficiently as possible.
As current and future cohorts of accounting and finance students put more pressure on universities to deliver the above, integrating exam preparation solutions can differentiate your program during this transformational period in higher education.
Increasing the Number of Students Pursuing a Certification
Statistics show that students have the best chances of passing the CPA exam if they sit for all four sections soon after college. If students don't feel confident they are prepared for their exams upon graduation, they will delay their sit dates and negatively impact their odds of earning the certification.
The sooner learners can take their exams, the better they will perform.
Michael recalls that using exam preparation material helped him decide to take the CPA exam right away. "In undergrad, the CPA probably would have seemed less ideal if I weren't the Wiley rep. Because my first job out of college wasn't in accounting, if I didn't have Wiley study materials, I definitely would not have pursued a CPA."
As CPA certifications can increase qualified professionals' salaries by up to 15%, a lack of preparedness for certification upon graduation could directly impact new grads' earning potential.
Michael adds, "It makes sense that if we're going to become a CPA, then we should start studying for the exam as early as possible…or at least having a groundwork for it. As accounting majors, we should have been using test prep material in class a lot more than we did. The CPA is such a big part of the field, so getting familiar with those materials early really just makes sense."
What's Next?
If you're ready to get serious about enlisting support for yourself and your students through CPA exam preparation material, become a Wiley University Partner and request a Wiley CPA Demo.
Wiley University partners benefit from access to Wiley CPA with the most robust content and features. All material is customizable with a quiz builder and easy integration with any LMS. Plus, your students get access to the test prep material until they pass the exam if they choose to pursue certification (which is a big incentive for them to take the exam and increase their chances of success). If you want to take the next step in setting your students up for career success, learn more about integrating exam test prep into your course and becoming a Wiley University partner today.