With your course dashboard, you'll have access to all of your study materials with a holistic view of your progress.
Syllabus – See an overview of your entire study plan, showing which lessons you need to complete, your current progress and your performance.

Lessons – Each lesson includes a mix of short video lectures, study text, practice questions and other study materials that can be completed in about 30 minutes.

Mentoring – Get help when you need it from a professor by posting in our discussion forums.
Syllabus
The Syllabus is a roadmap of the lessons you'll need to complete the course and pass the CIMA Exam. See current and upcoming assignments and quickly track your progress through our Bite-Size Lessons.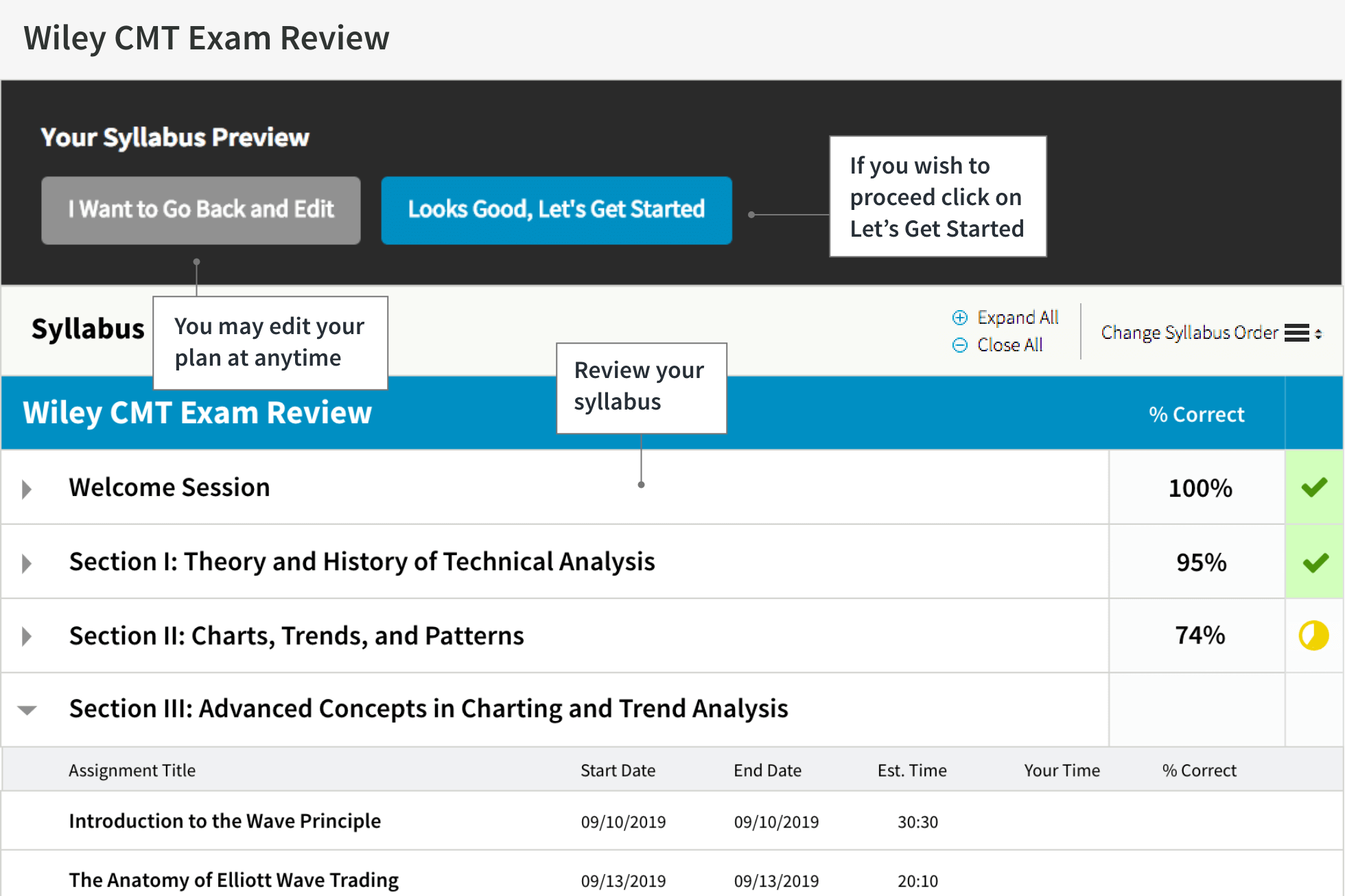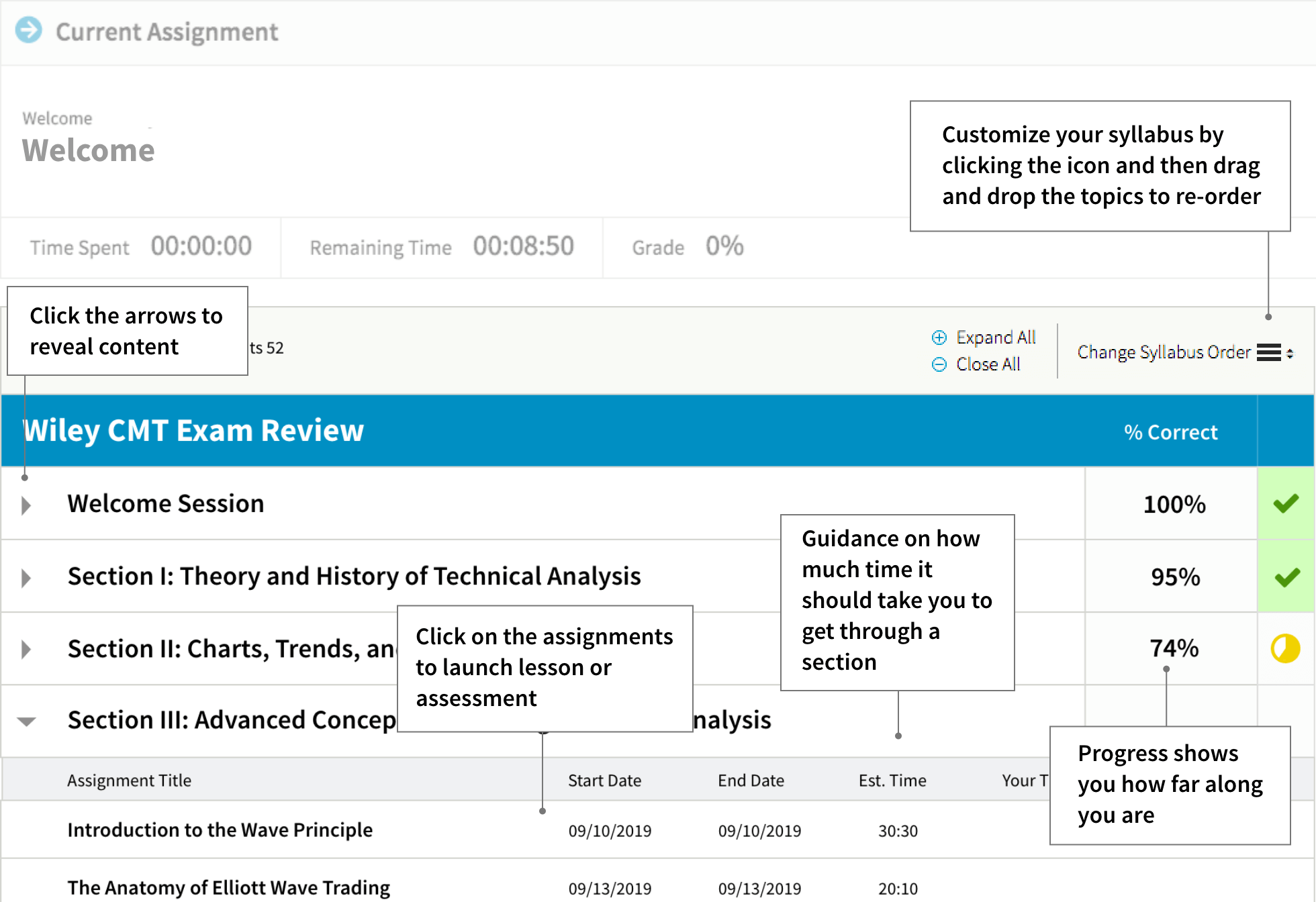 Lesson Page
This is a "Bite-Sized Lesson". It includes study text, video lectures, slides, practice questions, and more. If you need more help with a topic, supplemental study materials can be added to the lesson page.

Creating your customized lesson page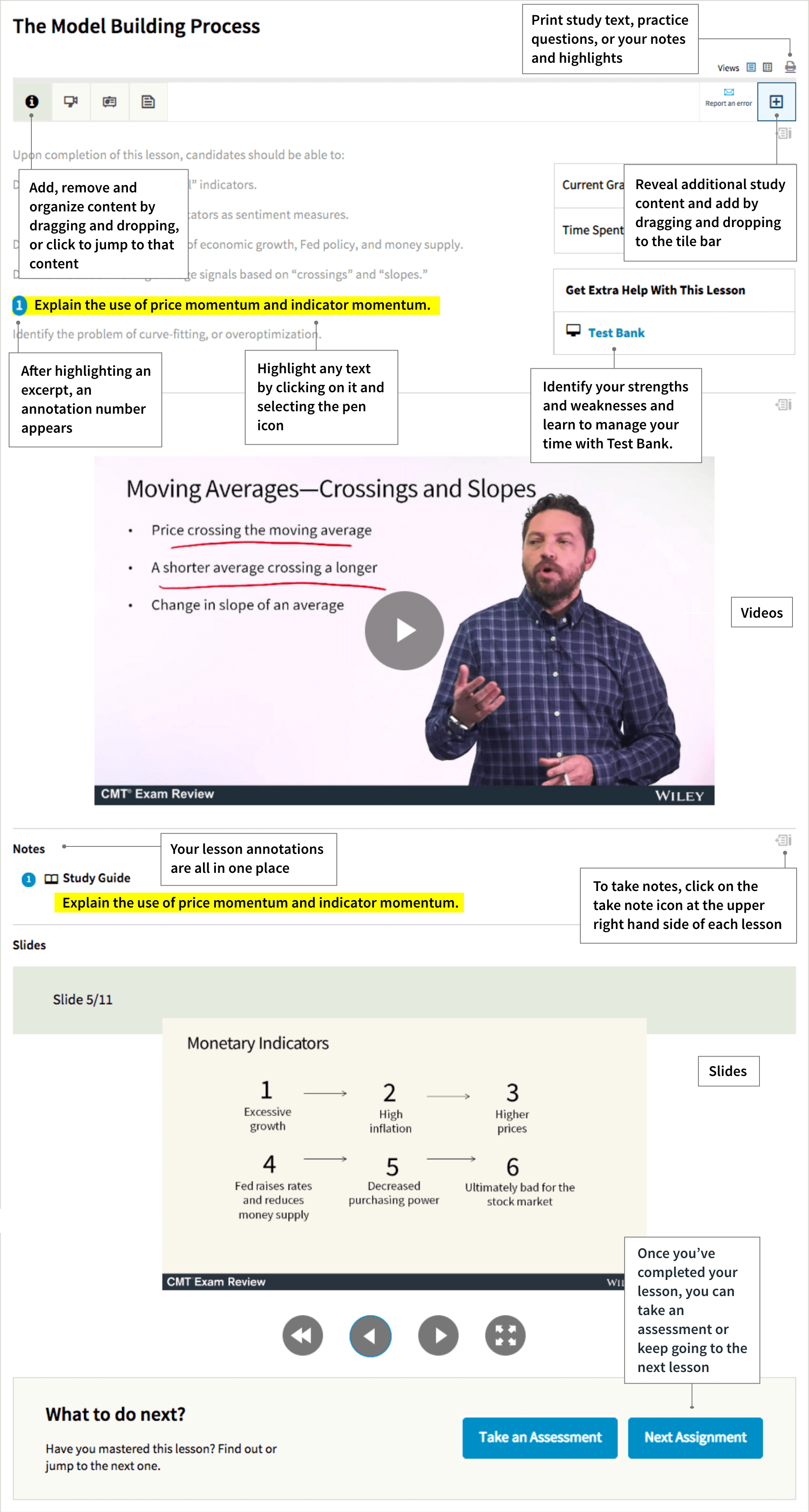 Split Screen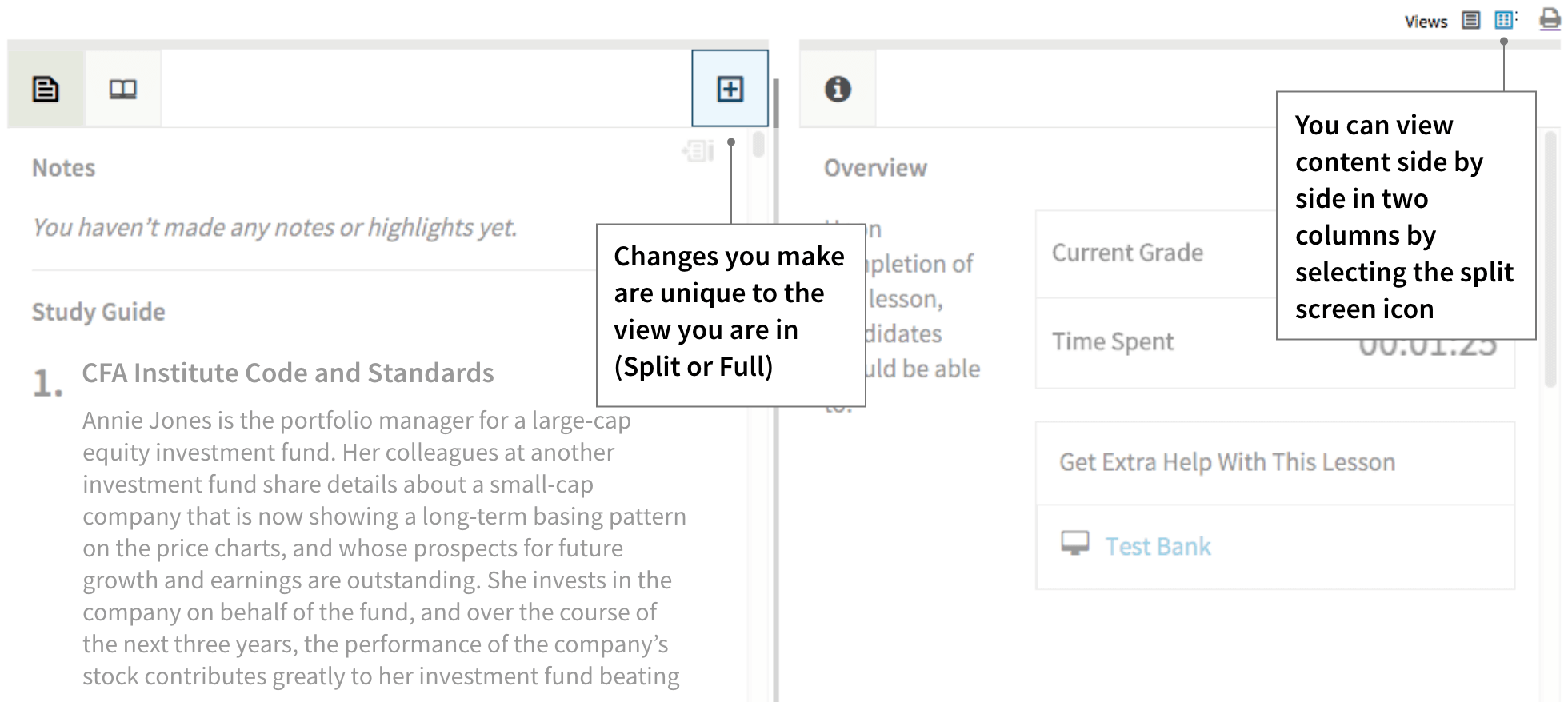 Dashboard