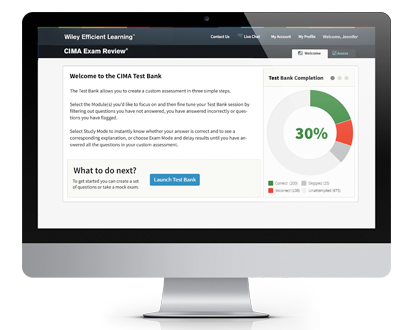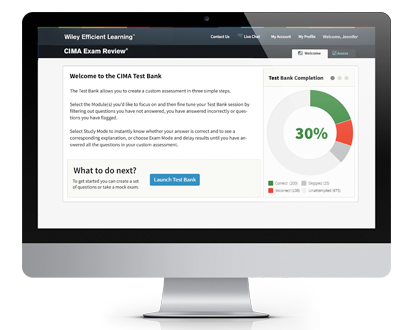 Boost Your CIMA® Prep with Our Digital Test Bank!
The complete Wiley CIMA® Digital Test Bank includes over 1,000 practice questions.
Study Features
Track your progress and identify areas for improvement with detailed performance metrics.
Choose "Study" mode to see full answers and solutions as you go, or "Exam" mode to keep solutions hidden until the end of your session.
Control question difficulty levels by toggling between Easy, Medium, and Hard options.
Customize the number of questions for each practice session.
Select from Lesson Assessment and Test Bank questions when configuring your practice exam.