CAIA® Level I Exam Review Course – 2023
Everything You Need to Pass the CAIA® Level I Exam
640+ Test Bank Questions

330+ End-of-Lesson Assessment Questions

Full-Length, 4-Hour Mock Exam

30-45 Minute Bite-Sized Lessons – Designed for Busy Candidates
24/7 Customer Support – We're Here to Help

Detailed Dashboard and Performance Metrics – Track Your Study Progress

Online Student Discussion

Complete Course Syllabus for Manageable Study Sessions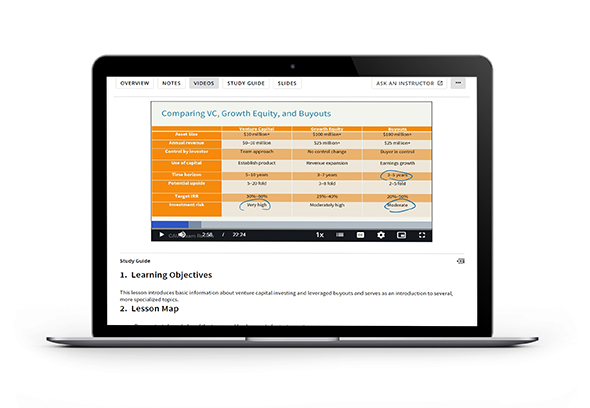 Video Lectures Breaking Down Core CAIA® Concepts
Learn from top CAIA® instructors anytime, anywhere with accessible video lectures straight from your Efficient Learning account. Short, digestible clips delivered by our subject matter experts dive into core exam topics specific to the 2023 CAIA® Body of Knowledge—and are available on the platform 24/7. Watch your video lectures as many times as you need to master each essential concept. No judgement!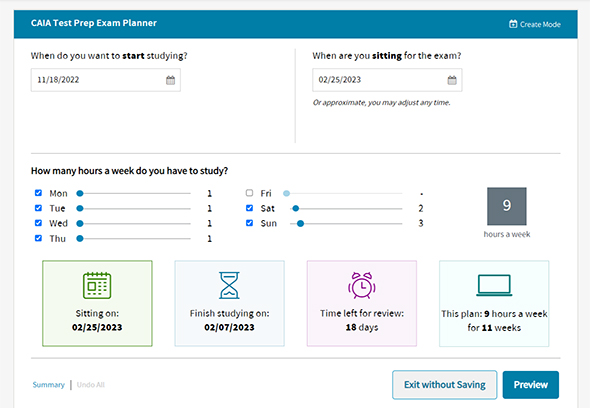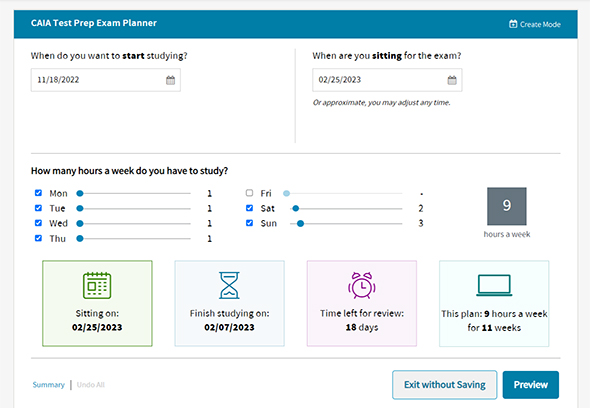 Personalized Exam Planner
Create a customized study schedule in seconds with our award-winning Exam Planner feature. One of the first elements you'll see when accessing your course materials on the Efficient Learning platform, the Exam Planner gives you a clear, personalized path to CAIA® success based on your circumstances and available study time.
Enter your desired exam date, ideal study time and days of the week, and you'll have your own schedule to help fight procrastination and give you a sense of progress throughout your study journey.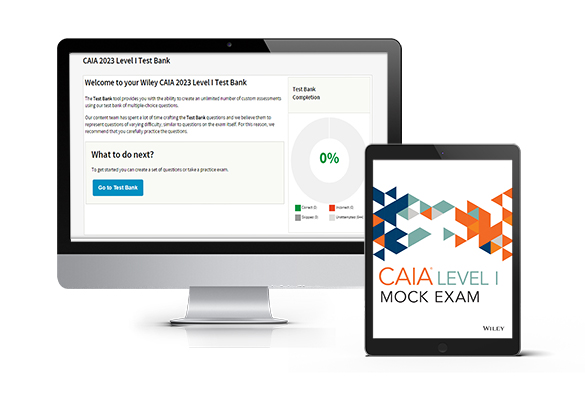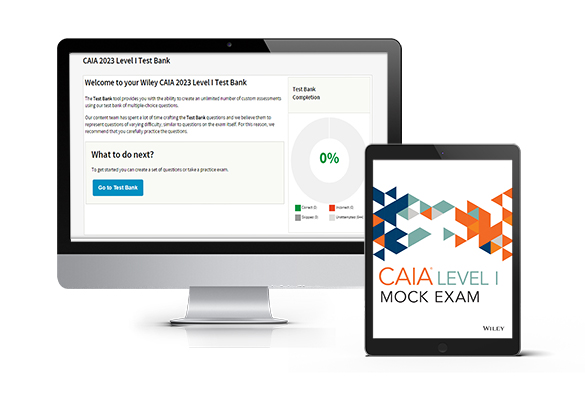 Customizable Test Bank and Full-Length Mock Exam
Simulate the CAIA® Level I exam day experience with our Test Bank and Mock Exam. Designed to challenge and prepare you for all you will encounter on the official exam, these tools are a great way to evaluate your progress and identify areas for further review.
In this course, you'll get 330+ Lesson Assessment questions, 180+ Session Assessment questions, 640+ Test Bank questions, and the 4-hour Mock Exam.
Want a personalized study experience? Create your own custom practice questions and tests to hit the topics of your choice—or randomize to prevent memorization.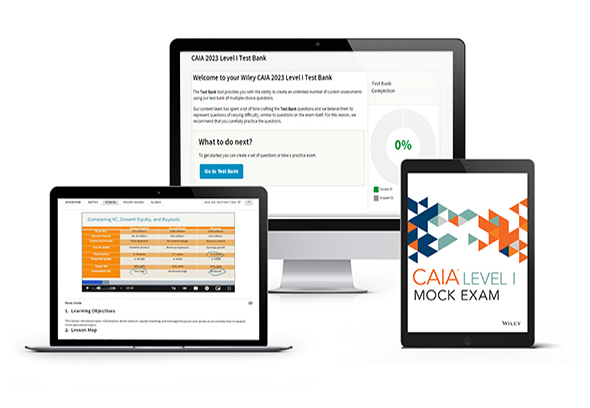 Unlimited Access Until You Pass Guarantee
We understand that you are busy and might need more time to prepare for the CAIA® Level I exam—life happens! Pay once to access your course until you pass and receive free online updates. Studying for a high-stakes exam can be challenging, and we're committed to supporting you until you are over the finish line.