Score Predictor calculates how you'll score on the exam based on various factors in your course performance.
How it works
Predicted Score Ranges are calculated for each topic and for the full exam

Predictions are based on your performance on lessons and assessments

The more lessons and assessments you complete, the more accurate your predictions

Study what matters and pass the first time. More on how it works.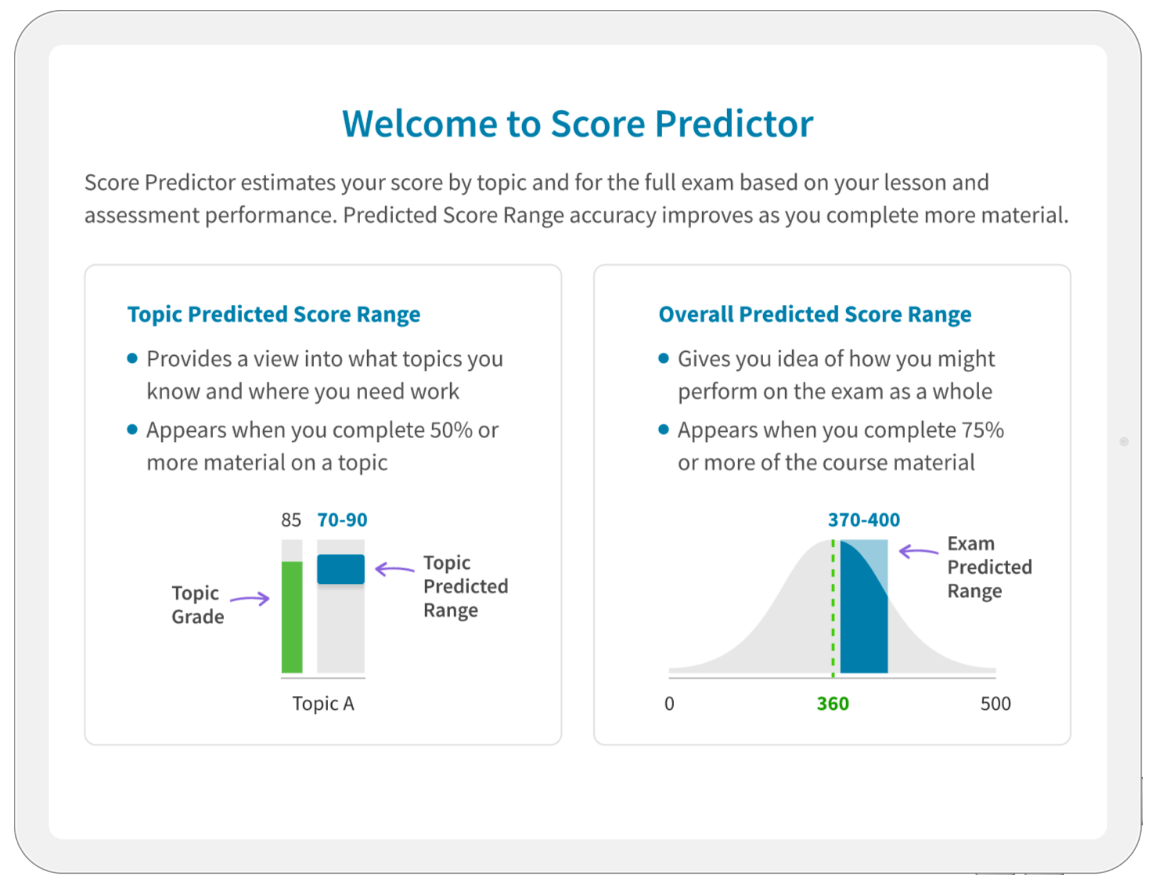 The algorithm behind it
Score Predictor is powered by an algorithm that goes deeper than just calculating how many questions you get right and wrong. Specifically, it:
Tracks your performance on specific concepts (Learning Outcome Statements) and on the topics related to those concepts (prerequisites and post-requisites)

Accounts for the "forgetting factor." As we learn more and more, we always forget some of what we've learned. Including the "forgetting factor" calculates a more accurate prediction.
How Score Predictor helps you
Understanding how best to use this tool will ensure you get the maximum benefit that this will bring to your preparation journey.
Topic Predicted Score Ranges
Topic Predicted Score Ranges give you a sense of how you're doing on each topic. You can use this score to determine where you need to study more. 

To gain the most value, you should complete the essay and session assessments for a topic before reviewing your Predicted Score Range.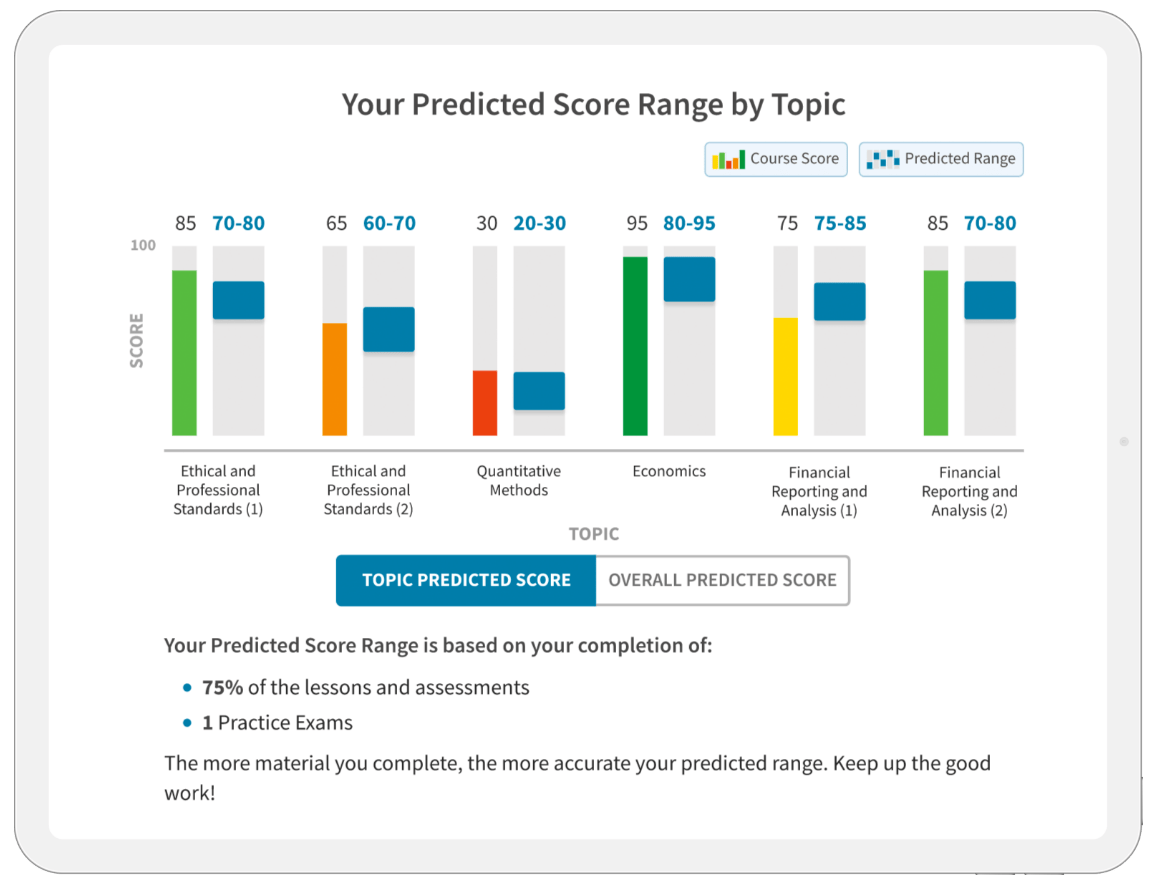 Overall Predicted Score Range
Your overall prediction appears once you complete 75% or more of the course material, so we suggest you check your score after completing the practice exam.

Use your Overall Predicted Score Range to evaluate how ready you are for the real thing.
Spend your time studying where it matters the most and know when you are ready for exam day! Learn more about Score Predictor today.
 As always, contact us if you have any questions.