So you want to become a Certified Management Accountant but aren't sure about how to get started? Here's everything you need to know about signing up for and taking the CMA Exam.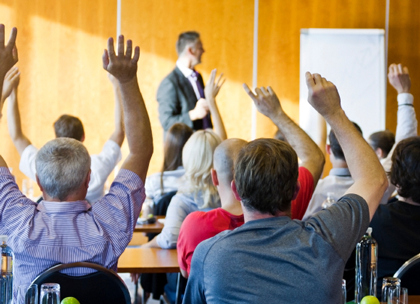 IMA Membership
First, before you do anything else for the CMA Exam, you must become a member of the IMA.
This is the most commonly overlooked step by candidates who assume they can just sign up and take the CMA Exam.
There is an annual IMA membership fee (ranging from $35 to $245, depending on your professional experience) that you will need pay first before you can enter the CMA Program.
Review your IMA membership options here.
Meet the Eligibility Requirements
In addition to passing the CMA Exam, you must meet two basic eligibility requirements to earn CMA certification:
Hold a bachelor's degree from an accredited college/university or a related professional certification.
Have at least two continuous years of professional experience in management accounting or financial management.
You may join IMA and even take and pass the CMA Exam before completing these requirements — you'll be awarded actual CMA certification later once they've completed your degree or two years of professional work.
These requirements may seem straightforward, but there can be a lot of variances to a candidate's education and career. As such, it's very important that you learn about and understand what the requirement exceptions are, which are covered extensively in IMA's CMA Handbook (PDF).
The CMA Program
Once you've become an IMA member, you'll need to enter the actual CMA Program before you can take the CMA Exam.
There is a $250 fee to enter the CMA Program. View your options here.
About the CMA Exam
The CMA Exam is a two-part entirely computer-based exam and administered at Prometic testing facilities throughout the world.
Part 1 of the CMA Exam focuses on:
External financial reporting decisions (15%)
Planning, budgeting and forecasting (30%)
Performance management (20%)
Cost management (20%)
Internal control (15%)
Part 2 of the CMA Exam focuses on:
Financial statement analysis (25%)
Corporate finance (20%)
Decision analysis (20%)
Risk management (10%)
Investment decisions (15%)
Professional ethics (10%)
You're eligible to take the CMA Exam in any order you wish.
How much should you prepare/study? Get the answer here.
CMA Exam Costs
Professional Member Fees
CMA Entrance Fee (non-refundable): $250
Exam Fee: $415 per part
Rescheduling Fee*: $50
Student/Academic Member Fees
CMA Entrance Fee (non-refundable): $188
Exam Fee: $311 per part
Rescheduling Fee*: $50
Total Cost To Earn Your CMA With No Exam Retakes**
Non-Student/Professional: Total CMA cost = $1,080
Student/Academic Members: Total CMA cost = $810
*You must reschedule your exam more than 30 days prior to your scheduled appointment. You can only move the date to a late date within the same two-month testing window.
**IMA membership is additional and also required.
You can view and pay for the exam here.
How to Register for the CMA Exam
If you are enrolled in the CMA program and are ready to sit for the exam, here are the steps:
Receive confirmation of your registration. You'll receive your authorization number for each exam part that you're taking, testing window(s), and step-by-step instructions for scheduling your exam.
Locate your local Prometric Testing Center and schedule your exam appointment(s) at www.prometric.com.
Be sure to have all of the required identification documents with you when you appear for your scheduled exam.
Lastly But Not Least
To earn and maintain your CMA certification, you must agree to and abide by IMA's Statement of Ethical Professional Practice.