Tony Cereghini rocks the business world in Denver, Colorado, where he works as a senior tax associate. After passing his exam, Tony got right to work, having passed each of the four CPA Exams his first time through using Wiley CPAexcel.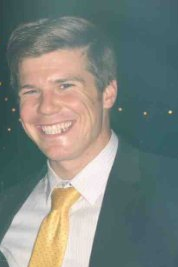 "Each time I received a new book, my heart would sink." Tony Cereghini found that taking on the challenge of the CPA Exam can be intimidating. "Committing to the task of earning CPA licensure is only the first step in a difficult journey."
Once Tony made the commitment, the challenges came in waves. "After you pass the first exam and the 18-month clock begins (to complete the subsequent sections), it's easy to get consumed by worst-case scenarios."
He's not saying, of course, that the books themselves were depressing. It was that feeling of revving up, of getting primed to tackle a unit after you just finished one; it's like grabbing a sip of water and a stretch after running one marathon before starting another. "Everything seemed so foreign to me as I flipped through the pages of a new book," he said. "Working full time, it was hard to imagine mastering new material in just two to three months. I had to dedicate mornings and weekends to study. Even then there were family obligations, busy seasons, and other curveballs to disrupt my study time."
Tony wanted all the help, support, and understanding he could get. After clearing it with family, he talked with his boss. "My boss had taken the exams, and he had initially studied the Becker program," Tony explains. "He had trouble passing them at first, so he switched to Wiley to finish up." This simple fact impressed Tony. He did a little more research on his own and discovered in the Wiley CPAexcel program many things he really liked: digestible information, a pass guarantee, and a more affordable product.
"I was impressed," he says. "I used all the different learning tools—books, desktop, mobile app—and considered each to be important in a unique way." Wiley CPAexcel's Exam Planner played an integral role in helping Tony with time management. "It helped me keep track of all the details: selecting exam dates, choosing my study days, and adhering to a study schedule."
Tony relied heavily on Wiley to incorporate study into his daily routine. "In the morning I'd run on the treadmill while watching the Wiley videos on my cell phone, then walk my dog while studying flash cards, and then get into work early to review the study plan and test bank questions." He filled every possible moment with study time. "Wiley offers so many different mediums, it made it easy for me to study in any situation."
By the time Tony's exam date came around, he was prepared and confident. He sailed through each of the exams, passing them the first time through.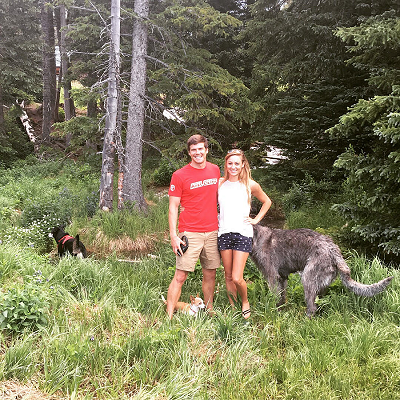 Now a senior tax associate with a reputable accounting firm, Tony has a few personal pearls of wisdom to share. "A lot of people put off becoming a CPA. They wait for the perfect time to start studying. But there's never a perfect time! When you're done, you'll have accomplished something many others haven't and the opportunities will follow. Remind yourself that it is an investment. It may feel like you're crawling up a mountain, but eventually, you'll find yourself at the top, and I promise you'll enjoy the view."
"Remember, there's never a perfect time to start. Use every free moment you have. Learn to multitask. I got a lot of studying done looking over flashcards and phone applications while walking my dog."
Are you ready to pursue a CPA?
What are you waiting for? Let's get started! Register for a free trial today.