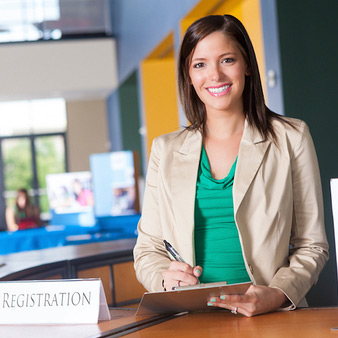 The standard registration deadline for the December 2015 Level I CFA® exam is almost here. While registering is a fairly straightforward process, there are a few things you should know ahead of time. To help, we've put together your guide to Level I CFA® registration.
Required Degrees & Work Experience
Before you can register for the exam, you need to have a bachelor's (or equivalent) degree or be in the final year of your bachelor's degree program. Alternatively you must have four years of professional work experience (which does not have to be investment related), or a combination of professional work experience and education that totals at least four years (part-time work doesn't count, and experience must total 4 years prior to exam registration).
Required Documents
You must also have a valid international travel passport. Please read that carefully. Driver's licenses, passport cards, national identification cards, limited travel documents, and internal passports—none of these count as valid ID. You must have a valid international travel passport.
Before You Register
Make sure you check out where the locations where you can sit the CFA® exam. You must also review and meet the Professional Conduct Statement criteria and agree to follow the Candidate Agreement.
Registration Deadline
If you want to sit for the December 2015 exam, standard registration ends August 19, 2015 and final late registration ends September 16, 2015, so now's the time. There are only a few weeks left to register. Get to it!