CPAexcel to Award $46,000 in Cash and Scholarships in the Spring 2012 Semester
College accounting students may enter to win a scholarship.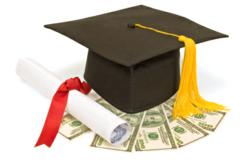 Enter to Win Your Share of $46,000 in College Scholarships for Accounting Students!
Sedona, AZ (PRWEB) January 30, 2012
In addition to our premier CPA review course, we felt students would appreciate a cash scholarship which they could use for any college-related expense.– Julie Snow, CPAexcel Scholarship Program Coordinator
CPAexcel CPA Review, a global provider of CPA Exam study courses, is pleased to offer financial support to motivated college students through its internationally recognized scholarship program. Students may enter to win at http://www.cpaexcel.com/scholarship/community.CPAexcel will award 31 scholarships totaling over $46,000 in cash and prizes this spring semester:
    1 – $2,500 Cash Scholarship plus a CPAexcel Video Gold Medal CPA Review Course (valued at $1,690)
    5 – CPAexcel Video Gold Medal Courses (valued at $1,690 each)
    25 – CPAexcel Online Video Self-Study Courses (valued at $1,335 each)
To be eligible, students must:
    Be enrolled in at least one college accounting course, and
    Enter before April 30, 2012.
Additionally:
    Winners will need to prove that that they are currently enrolled in at least one college accounting course as of April 30, 2012.
    Winners will be announced on May 7, 2012 by e-mail.
    It is free to enter and there is no obligation.
History of the CPAexcel Scholarship Program
During the past decade, CPAexcel has awarded over $1.2 million in scholarships to college students worldwide. The scholarships are intended to encourage students to pursue accounting and become Certified Public Accountants (CPA), the most globally recognized accounting license. To view a list of past scholarship winners, visit http://www.cpaexcel.com/scholarshipwinners.
In addition to the cash scholarship, the Grand Prize winner will receive CPAexcel's premier Video Gold Medal Course (valued at $1,690). This course was selected by one of the Big 4 accounting firms to prepare its employees to pass the CPA Exam. The five first place winners will win this course as well. This is the most powerful CPA review course on the market, featuring CPAexcel's core study materials, printed textbooks, streaming video lectures by acclaimed university professors, professor mentoring, and more
About CPAexcel
Since 2004, 87% of CPAexcel's alumni have passed the CPA Exam. This is nearly twice the national average. Recognized as the leader in computer-based CPA Review, CPAexcel has now made its top performing CPA review courses and CPA study materials available on mobile platforms including Smart Phones, Kindles, and Tablet devices such as the iPad.
CPAexcel is published by Efficient Learning Systems, Inc., a privately owned company located in Sedona, Arizona.
For additional information on CPAexcel, please visit http://www.cpaexcel.com.