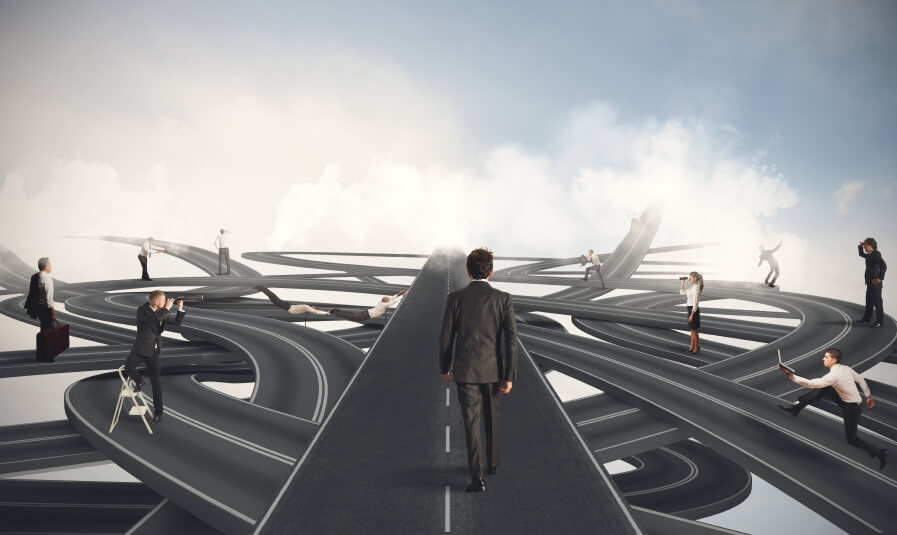 Most accounting qualifications train people for private practice, working on external audit and tax issues. Certified Management Accountants (CMAs), however, are qualified to work across an organisation, not just in finance.  
Since first being offered in 1972, the CMA certification become the gold standard for excellence in the field of management accounting. With more than 40,000 CMAs globally, the credential is highly valued and respected by top employers.
That's because, according to the Institute of Management Accountants (IMA), the CMA certification demonstrates your command of the critical accounting and financial management skills, including:
Financial planning
Analysis
Control
Decision Support
Professional Ethics
Who Is The CMA Certification Right For?
Whether you want to enhance the value you bring to your current position, or expand your career potential, the CMA certification will help you advance your career in management accounting. However, it may not be useful for professionals interested solely in auditing and attestation (hello CPA!).
From the United States to the Middle East, CMA-holders enjoy significantly higher compensation on average than their non-certified peers.
Major corporations such as 3M, Alcoa, AT&T, Bank of America, Boeing, Cargill, Caterpillar, ConAgra, Hewlett-Packard, Johnson & Johnson, Microsoft, Procter & Gamble, KeyCorp, Whirlpool, Saudi Aramco, Verizon and Xerox all have CMAs in key management roles.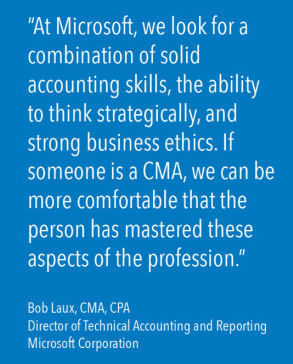 Career Networking: IMA Regional Councils & Chapters
The CMA certification extends well beyond  the three letters after your name. As part of your IMA membership, you have access to some 300 IMA chapters worldwide that provide a forum for networking and professional education. You can earn NASBA-approved CPE credits, as well as gain access to new leadership opportunities.
Find a chapter near you:
Americas Region Chapters & Councils